Created and Directed by
Hideo Kojima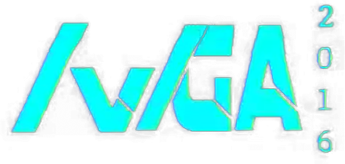 The 2016 Vidya Gaem Awards
Voting is now closed.



More like the prolapse of zeth

Rance VI: The Collapse of Zeth
Alice Soft



Final Fantasy XV
Square Enix


An actually good 3DS Pokemon game. All it had to do was change the 20-year formula.

Pokémon Sun and Moon
Gamefreak


Nothing like getting back to Obsidian's deep choice system and interesting setting.

Tyranny
Obsidian Entertainment


A literal pen-and-paper RPG.

Darkest Dungeon
Red Hook Studios


What good's an honest soldier if he can be ordered to behave like a terrorist?

Deus Ex: Mankind Divided
Eidos Montréal


Seriously, did you see all the tits in this game? There's also some strategy gameplay too.

Fire Emblem Fates
Intelligent Systems


FROM made a great RPG. Then they made it three more times.

Dark Souls III
FROM Software


I'll tactical link YOUR master quartz.

The Legend of Heroes: Trails of Cold Steel II
Nihon Falcom



Shin Megami Tensei IV: Apocalypse
Atlus


Seriously, did you see all the tits in THIS game?

Megadimension Neptunia VII
Compile Heart