Created and Directed by
Hideo Kojima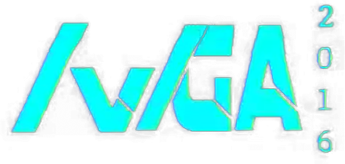 The 2016 Vidya Gaem Awards
Voting is now closed.



Seriously, did you see all the tits in this game? There's also some strategy gameplay too.

Fire Emblem Fates
Intelligent Systems



Final Fantasy XV
Square Enix


I'll tactical link YOUR master quartz.

The Legend of Heroes: Trails of Cold Steel II
Nihon Falcom


An actually good 3DS Pokemon game. All it had to do was change the 20-year formula.

Pokémon Sun and Moon
Gamefreak



Shin Megami Tensei IV: Apocalypse
Atlus


Nothing like getting back to Obsidian's deep choice system and interesting setting.

Tyranny
Obsidian Entertainment


A literal pen-and-paper RPG.

Darkest Dungeon
Red Hook Studios


More like the prolapse of zeth

Rance VI: The Collapse of Zeth
Alice Soft


What good's an honest soldier if he can be ordered to behave like a terrorist?

Deus Ex: Mankind Divided
Eidos Montréal


FROM made a great RPG. Then they made it three more times.

Dark Souls III
FROM Software


Seriously, did you see all the tits in THIS game?

Megadimension Neptunia VII
Compile Heart