Created and Directed by
Hideo Kojima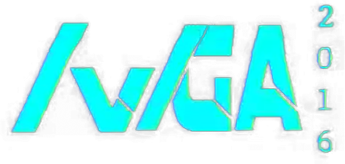 The 2016 Vidya Gaem Awards
Voting is now closed.



Lacking in the memes department compared to KF1, but still fun.

Killing Floor 2
Tripwire Interactive


DO4M expands on the first game by adding more pixels and updating the graphics



Destroying zeppelins is fun.



Titanfall 2 expands on the first game by adding and improving in every way possible.

Titanfall 2
Respawn Entertainment


Hide and shoot then hide then shoot again. Best game.

Gears of War 4
The Coalition


While it may not be hobby-grade, Overwatch still a better shooter than Battleborn

Overwatch
Blizzard Entertainment


What the fuck is this doing here? Who allowed this?

Call of Duty: Infinite Warfare
Infinity Ward


Expanding on the original's gameplay. SW2 brings a loot system and much more customization to the game's already frenetic combat.

Shadow Warrior 2
Flying Wild Hog


SUPER HOT SUPER HOT SUPER HOT SUPER HOT SUPER HOT SUPER HOT SUPER HOT