Created and Directed by
Hideo Kojima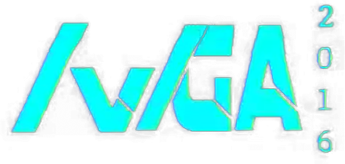 The 2016 Vidya Gaem Awards
Voting is now closed.



DO4M expands on the first game by adding more pixels and updating the graphics



Expanding on the original's gameplay. SW2 brings a loot system and much more customization to the game's already frenetic combat.

Shadow Warrior 2
Flying Wild Hog


While it may not be hobby-grade, Overwatch still a better shooter than Battleborn

Overwatch
Blizzard Entertainment


Destroying zeppelins is fun.



Titanfall 2 expands on the first game by adding and improving in every way possible.

Titanfall 2
Respawn Entertainment


What the fuck is this doing here? Who allowed this?

Call of Duty: Infinite Warfare
Infinity Ward


Hide and shoot then hide then shoot again. Best game.

Gears of War 4
The Coalition


Lacking in the memes department compared to KF1, but still fun.

Killing Floor 2
Tripwire Interactive


SUPER HOT SUPER HOT SUPER HOT SUPER HOT SUPER HOT SUPER HOT SUPER HOT