Created and Directed by
Hideo Kojima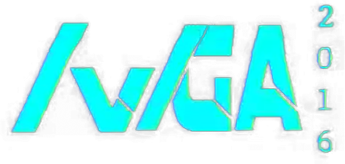 The 2016 Vidya Gaem Awards
Voting is now closed.



They literally installed a rootkit into their customer's computers. You have to fucking TRY to be this bad.

Street Fighter V
Capcom, Dimps


Battleborn is: FPS; hobby-grade coop campaign; genre blended, multi-mode competitive e-sports; meta-growth, choice + epic Battleborn heroes!

Battleborn
Gearbox Software


Reminder at launch they had to have people stand in a line to get quest updates.

Tom Clancy's The Division
Ubisoft


Say it with me: T E N Y E A R S

Final Fantasy XV
Square Enix


If I wanted to make a dumb animal listen to my orders, I'd have gotten a real pet and not play vidya games.

The Last Guardian
genDESIGN, SIE Japan Studio


It's still boring as shit but you can play as a girl now!

Dishonored 2
Arkane Studios


You see that player? No, you don't.




Deus Ex: Mankind Divided
Eidos Montreal, Nixxes Software, Feral Interactive


Better than nothing. - Inafune

Mighty No. 9
Comcept, Inti Creates


I once bumped into a chair and watched it move by itself for 3 minutes.