Created and Directed by
Hideo Kojima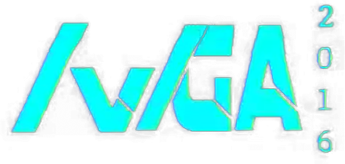 The 2016 Vidya Gaem Awards
Voting is now closed.



Talking with someone on a walkie-talkie was never so comforting and paranoia-induncing



Imagine the iron giant but the little kid got into the robot at the end of the movie and killed everyone instead.

Titanfall 2
Respawn Entertainment


It turns out you CAN make an entire game based on a bad ending. With the exception of XCOM 2 and games before, yadda yadda etc.



Playing it makes me feel like I actually have friends.

Final Fantasy XV
Square Enix


It's got a stronk independent black womyn who don't need no man, so obviously it's a masterpiece.

Uncharted 4: A Thief's End
Naughty Dog


How the fuck did video games get so shit that a Doom game is nominated for best writing?



Team Skull alone should win an award, but there's also a game to go with them.

Pokémon Sun and Moon
Game Freak


Has an Ace Attorney game ever failed in the writing department?

Phoenix Wright: Ace Attorney - Spirit of Justice
Capcom


Not all games make you feel interested in the problems of being a brain in a jar trying to get a date. Turns out it's easier than what you'd think.

VA-11 HALL-A
Sukeban Games


I wish I had an answer for you, but you'll have to decide for yourself who you can trust.

Deus Ex: Mankind Divided
Eidos Montreal, Nixxes Software, Feral Interactive