Created and Directed by
Hideo Kojima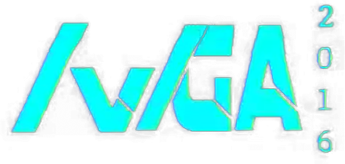 The 2016 Vidya Gaem Awards
Voting is now closed.



Nobody ever leaves Night City, except in a body bag.



Do we have to show you the treehouse WebM's again? Because we'll post them again.

The Legend of Zelda: Breath of the Wild
Nintendo



Red Dead Redemption 2
Rockstar Games


QTEs and Capcom, now in virtual reality.



Hope? For a game? For a 3D platformer? In current year?

Yooka-Laylee
Playtonic Games


This is all dependant on if the rumor about being able to see her butthole is true or not

Nier: Automata
Platinum Games


This game was supposed to come out when you were in highschool and now you're a grown ass man.



Gnarliest western nobody has to fight deadly samurai to get his wife back? The hype writes itself. Plus those two demos left a good impression, the combat was neat.




Gravity Rush 2
SIE Japan Studio


Someday we'll actually know what it's supposed to be about. Someday.

Death Stranding
Kojima Productions