Created and Directed by
Hideo Kojima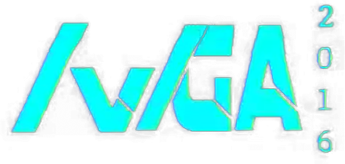 The 2016 Vidya Gaem Awards
Voting is now closed.



Looking back, all those artists probably should have waited to drawn him as the gaming messiah.

Mighty No. 9
Keiji Inafune/Comcept


La que tiene la informacion, tiene el poder.

Overwatch
Spend more on cosmetics than you did on the actual game.


"You can definetly tell we're lying. But the chances are SO small, you can't see it..."

No Man's Sky
Sean Murray/Hello Games


Nobody likes a bigot
Unless he's crying
Boo-hoo like a big baby
Boo-hoo waaa

Battleborn
Randy Pitchford/Gearbox


Slapping in minorities and gays to fill a diversity quota DOESN'T mean you're progressive. Not when they come off as walking, talking cardboard cutouts.

Ubisoft
Watch Dogs 2 - most diverse game


"Konami kept Kojima under house arrest for months", Geoff Dewrito Pope

Konami
"Let's add zombies into metal gear"


"Thank god Iwata's dead, now we can fuck everything up" - someone at nintendo, probably

Nintendo
DMCA takedowns, Censorship, Metroid Prime FF


Because games can't ever be taken seriously as an artform if we don't start censoring them. Like all artforms.

SJWs
Did you just assume my vote?


At least there's always Cindy.

Final Fantasy XV
+Kingsglaive


Despite releasing some decent games this year, Bethesda still fails to recognize that their fanbase is what keeps their games relevant. Sure, Doom is successful now, but if they had made an actually decent mod system, they would be milking this game for years, like their bland RPGs. Shame they forgot that their fans like to be milked.

Bethesda
Todd Howard/Fallout 4