Created and Directed by
Hideo Kojima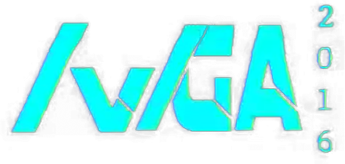 The 2016 Vidya Gaem Awards
Voting is now closed.



The competitive games scene needed more furbait.

Pokkén Tournament
The Pokémon Company


After the disappointment of Doom 3, we'll take anything fun.



You get to play as a loli and it actually got rid of gyms too.

Pokémon Sun and Moon
Gamefreak


Contracts, huge levels and the episodic format have given hitman a completely new feel.



A kirby mecha game. A KIRBY. MECHA. GAME.

Kirby: Planet Robobot
HAL Laboratory


We can't deny the impact of this game, despite its simplicity.



The definitive step into action RPG for the Final Fantasy Series. A bold step.

Final Fantasy XV
Square Enix



Another Metroid 2 Remake
DoctorM64





Loot system, open world, verticality and 100 times more weapons.

Shadow Warrior 2
Flying Wild Hog


Basically a true expansion of the successful reboot. Cut off the base management, expanded on combat, enemy types and advanced alert system.