Created and Directed by
Hideo Kojima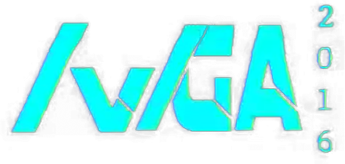 The 2016 Vidya Gaem Awards
Voting is now closed.



The definitive step into action RPG for the Final Fantasy Series. A bold step.
Final Fantasy XV
Square Enix


Another Metroid 2 Remake
DoctorM64


The competitive games scene needed more furbait.
Pokkén Tournament
The Pokémon Company


Loot system, open world, verticality and 100 times more weapons.
Shadow Warrior 2
Flying Wild Hog


We can't deny the impact of this game, despite its simplicity.


You get to play as a loli and it actually got rid of gyms too.
Pokémon Sun and Moon
Gamefreak


After the disappointment of Doom 3, we'll take anything fun.


Basically a true expansion of the successful reboot. Cut off the base management, expanded on combat, enemy types and advanced alert system.


Contracts, huge levels and the episodic format have given hitman a completely new feel.




A kirby mecha game. A KIRBY. MECHA. GAME.
Kirby: Planet Robobot
HAL Laboratory