Created and Directed by
Hideo Kojima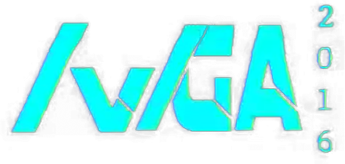 The 2016 Vidya Gaem Awards
Voting is now closed.




Darkest Dungeon
Red Hook Studios


There's some very questionable decisions Blizzard has made when it comes to balance, but at least it's fun.

Overwatch
Blizzard Entertainment


I bought a PS3 just for this game!

The Last Guardian
Team Ico


Finally, a Harvest Moon clone that focuses more on the farm than the women. But uh, you did pick Penny... right?

Stardew Valley
Eric Barone


Sometimes we forget how fun a game completely focused on atmosphere and dialogue can really be. Not your indie BS "dialogue". Actual talks between well-developed characters about ludicrous stuff while you try to remember their favourite drink. FUCK YOU, VIRGILIO. You go eat a fucking plum on a hat.

VA-11 HALL-A
Sukeban Games


Just climb the tower senpai.

Let It Die
Grasshopper Manufacture


This skill based boss rush eargasm came out of nowhere and is here to stay



Killer visuals and tight controls and mechanics. Worth a shot if you're looking for some comfy platforming.



The true successor to roller coaster tycoon. It's a pretty fun simulator with constant new free updates and a strong mod community.

Planet Coaster
Frontier Developments


A ninja game that isn't cringy normie shit, or balls-to-the-wall difficult.

Shadow Tactics: Blades of the Shogun
Mimimi Productions