Created and Directed by
Hideo Kojima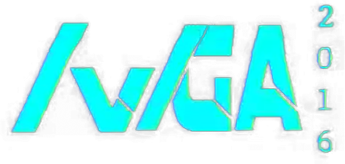 The 2016 Vidya Gaem Awards
Voting is now closed.



SCHLICK SCHLICK SCHLICK SCHLICK SCHLICK

Final Fantasy XV
Square Enix


Some people like the Pixar look, others hate it. But it results in some pretty good porn.

Overwatch
Blizzard Entertainment


Does it remind anyone else of Boktai? Resembling Boktai is never a bad thing

Hyper Light Drifter
Heart Machine





At least you get to look at pretty things while running back to where you died.

Dark Souls III
From Software


It's like if Metal Gear Rising was made with the graphics of a neo-80's image dump.



The crimson blood, forever tainted by the horrors released by your ancestor, flows painfully through your veins

Darkest Dungeon
Red Hook Studios








A E S T H E T I C bartending game where you RP as a qt 3.14

VA-11 HALL-A
Sukeban Games