Created and Directed by
Hideo Kojima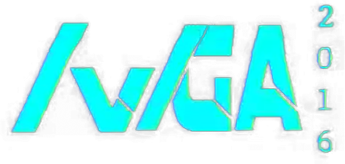 The 2016 Vidya Gaem Awards
Voting is now closed.




Randy Pitchford
Gearbox Software


They'll keep getting away using a decade old engine and polishing the same turd for hundreds of generations.



Games are now more grown-up than they've ever been. Anyway here's one where a pink-haired baby cries about growing up without a doll. True Masterpiece.

SJWs
Zoe Quinn, Anita Sarkeesian, Brianna Wu, Polygon, etc


"He's a business man. Not a creator." Hideki Kamiya



Someone at Nintendo sure wants to make sure Iwata stays dead.



Oh EA, OH EA. How many years have we danced this dance? How many developers you cannibalized, shat out and buried? How many games series you sucked to the bone until nothing else was left? You are and shall ever be the worst the industry has to show. The blindly greedy, hungry money monster that doesn't care about the medium, developers nor the consumers.



Fuck off kojima we have pachinko machines to make.



It was mainly /v/'s reaction to being dooped. But it's the common consumer now feeling betrayed. Like telling your kids there's no such thing as Santa, you also tell them that it wasn't god who saved you from falling off that tree.



At least there's Montpellier.



Their communication department is just an empty room Gabe Newell goes to jerk off.



The poster child for spoiled company. They have a ravenous fanbase that will eat any shit they release, so they kept releasing bland shit. Sure, their games are shiny and most are F2P right now, but most of them are uninspired, forgotten in favor of the new cashcows that are just shallow versions of more successful formulas and filled with cheap microtransactions. The developer equivalent of a tumblr artist with the minimal amount of skill, but with a highly defensive fanbase