Created and Directed by
Hideo Kojima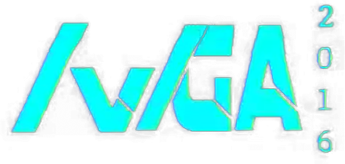 The 2016 Vidya Gaem Awards
Voting is now closed.



You can actually stop time in this one.

Jojo's Bizarre Adventure: Eyes of Heaven
CyberConnect2


If this doesn't convince you wrestling is fake, nothing will.



I gotta be honest i didn't even know this one existed until I saw it in the nominations.

Nitroplus Blasterz: Heroines Infinite Duel
Examu


FGC's favorite thing to chimp out over.



Because fighting games need more furry bait.

Pokkén Tournament
The Pokémon Company



Guilty Gear Xrd: Revelator
Arc System Works


Your blood will melt, alright. Out of rage.

Melty Blood: Actress Again Current Code
Type-Moon, French-Bread


Bang Shishigami is the best fucking character in the series and if you disagree you can go back to SFV

BlazBlue: Central Fiction
Arc System Works


Dragon ball fighting games always come with the added nostalgia bonus

Dragon Ball Xenoverse 2
Dimps


South American Arcade Classic

The King of Fighters XIV
SNK