Created and Directed by
Hideo Kojima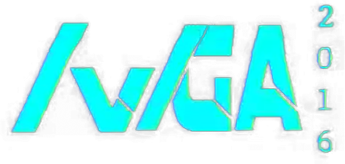 The 2016 Vidya Gaem Awards
Voting is now closed.




Guilty Gear Xrd: Revelator
Arc System Works


Bang Shishigami is the best fucking character in the series and if you disagree you can go back to SFV

BlazBlue: Central Fiction
Arc System Works


Because fighting games need more furry bait.

Pokkén Tournament
The Pokémon Company


Dragon ball fighting games always come with the added nostalgia bonus

Dragon Ball Xenoverse 2
Dimps


I gotta be honest i didn't even know this one existed until I saw it in the nominations.

Nitroplus Blasterz: Heroines Infinite Duel
Examu


Your blood will melt, alright. Out of rage.

Melty Blood: Actress Again Current Code
Type-Moon, French-Bread


If this doesn't convince you wrestling is fake, nothing will.



You can actually stop time in this one.

Jojo's Bizarre Adventure: Eyes of Heaven
CyberConnect2


FGC's favorite thing to chimp out over.



South American Arcade Classic

The King of Fighters XIV
SNK