Created and Directed by
Hideo Kojima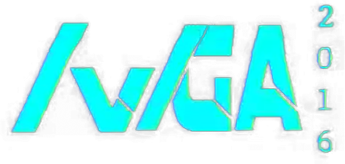 The 2016 Vidya Gaem Awards
Voting is now closed.



Rabbit girls and metroidvania



As if the witness didn't make you punch enough holes into your wall already.



The devs actually fuck with streamers by altering their games in real time. That's how cool they are.

Clustertruck
Landfall Games


Sorry, I dropped my extra large digivice for my massive evolution.

Digimon Story: Cyber Sleuth
Media.Vision


Shin Megami Tensei and Fire Emblem come together in this game that no one fucking played.

Tokyo Mirage Sessions ♯FE
Atlus


If you've ever wondered what it's like to be a 60 year old police chief in a city rotten to the core, this game won't disappoint.

This Is The Police
Weappy Studio


Liberate the town of Solo Nobre by burning it to the ground.



A cute priestess fights to cleanse a corrupted city with the powers of her blessed maple leaf.

Momodora: Reverie Under The Moonlight
Bombservice


No joke, I looked up the developer gameplay walkthrough to find something to write about this game. It was uploaded in september 13 and I was the very first viewer.

Grow Up
Ubisoft Reflections



Project X Zone 2
Monolith Soft


Thumper is a "rhythm violence" game and that's all I need to say about it.



This game pits you against a tower full of b-level sci-fi monsters.

The Deadly Tower of Monsters
ACE Team