Created and Directed by
Hideo Kojima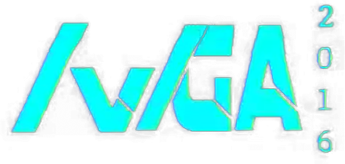 The 2016 Vidya Gaem Awards
Voting is now closed.



Honestly after previous Uncharted games, they picked maybed the most boring generic adventure for Nathan Drake to go on. Doesn't help the main plot is easily predictable

Uncharted 4: A Thief's End
Naughty Dog


The game starts with a Florence and The Machine song

Final Fantasy XV
Square Enix


Had an unfortunate case of MGSVitis.

Deus Ex: Mankind Divided
Eidos Montreal, Nixxes Software, Feral Interactive


Nothing says "Italian crime family" like a black man in 1960's Louisiana.



"Doing some writing for Battleborn, now fully realizing just how much fucking better a writer @aaronlinde is than me" -Anthony Burch

Battleborn
Gearbox Software


Have you ever seen Mr. Robot? It's like that, but worse.



Why are we fighting eachother if only, like, 3-4 characters are villians? Why are we fighting over control points and payloads if the villians are assassins and saboteurs? The game has nothing to do with the lore.

Overwatch
Blizzard Entertainment


Saizo: [angry expression]...
Beruka: [angry expression]...
Saizo: [smile]...
Beruka: [smile]...

Fire Emblem Fates
Intelligent Systems, Nintendo


Qewlo yayai whoopo teiet INTERLOPER weeehoi meeno -



It's as if hundreds of weeb hearts broke in unison

Zero Time Dilemma
Spike Chunsoft