Created and Directed by
Hideo Kojima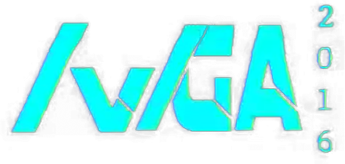 The 2016 Vidya Gaem Awards
Voting is now closed.



18,446,744,073,709,551,616 planets, and all of them are fucking boring



Instead of adding more levels and focusing on gameplay, it gave us this poorly written story about video games or something I don't think anyone cared enough to pay attention.



Oh, look at this. Another 2D platformer with barely any gameplay, with a pretentious setting and "deep" ending sequence.



9 years of waiting for a fucking genesis game.



Ok, so let me get this straight. Satan needs to make a shitty game to keep old crusaders from running away from hell? Well, it makes sense now why the gameplay is so painfully dull, it is supposed to be torture

Pony Island
Daniel Mullins Games


Because myst didn't make you punch enough holes into your wall already



NEW LOCATION "Shitty game where your choices don't matter hill"



Don't you just pet fish and shit?



For the last 3 years we'd always make a joke at the post credit skit about how this game would get delayed, and every time we did, it got delayed.




That Dragon, Cancer
Numinous Games