Created and Directed by
Hideo Kojima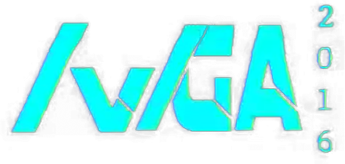 The 2016 Vidya Gaem Awards
Voting is now closed.



Featuring Dante from the Devil May Cry series!



Patrolling the internet almost makes you wish for a good Fallout game.

FALLOUT NEW VEGAS 2
Obsidian for the love of god


What, you're already done with Overwatch?

Team Fortress 3
Valve Software


No, Arisen, YOU WERE NOT THE DRAGON ALL ALONG!



HAAAAAAAAAAAALF LIFFFFFEEEEEEEEEEEEE OH MY GOD GABE WHERE IS IT, TELL ME, IM SO FUCKING DISTRAUGHT I MIGHT ACTUALLY KILL MYSELF AFTER I TYPE THIS. IM SO FUCKED UP, I HATE LIFE, I HATE MUM AND DAD. I JUST WANT THIS GAME TO COME OUT, IM GOING TO DO A FUCKING BUDD DWYER IF YOU DONT RELEASE THIS NOW

Half Life 3
Valve Software


Remember Zetta slow memes? remember that rad artstyle? That was cool, I want more of that.

The World Ends with You 2
Square Enix


DON'T OPEN IT FOR THE SECOND TIME

Vampire the Masquerade Bloodlines 2
Troika Games ;_;7


Featuring Pandaren, of course.

Warcraft 4
Blizzard Entertainment


the baby the baby the baby the baby the baby the baby the baby the baby the baby the baby the baby



WE CAN'T HAVE THAT NOW WOULD WE, THAT WOULD BE FUN.