Created and Directed by
Hideo Kojima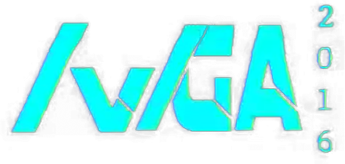 The 2016 Vidya Gaem Awards
Voting is now closed.



If you didn't play Pokemon back in the day, you weren't a cool kid. Ain't that right, digi-dorks?

Pokémon Red and Green (GB)
Nintendo


Just like Genos' maze, Super Mario RPG is an endless clusterfuck that reminds us of our childhood.

Super Mario RPG (SNES)
Nintendo


A series that could never fall into the hands of unfunny bastards. Definitely.

Duke Nukem 3D (PC)
3D Realms


Also ironically just came out.

Resident Evil (PS1)
Capcom


Ironically just came out.

Diablo (PC)
Blizzard Entertainment


One of the earliest RTS games, but it's multiplayer is still just as GOAT.

Command & Conquer: Red Alert (PC)
Westwood Studios


Ta-nananan Ta-tan tan tan tan tan

Crash Bandicoot (PS1)
Naughty Dog


Carmack could feel that he was drifting off into space, further and farther away from things that he could talk about with normal people. He couldn't
connect with anything that was stirring around him: the office politics, happy hours, MTV. His world was Quake. His days were Quake. His nights, his life.



Half a pressing through our childhood

Super Mario 64 (N64)
Nintendo